Retail: People Counting
Retail people counters SensMax helps you to track amount of potential customers visiting your retail stores. Retail traffic counters accurately track visitors statistics and combine statistics with financial data from cash registers. It helps to determine how much sales revenue generated per visitor and amount of goods purchased per visitor.
Using this data, it is easier to track sales staff efficiency, analyze promotional activities success, and determine visiting trends to optimize quantity of staff needed in stores. The data available will help you make better business decisions related to marketing activities, staff work schedule and sales people efficiency that leads to profitability increase and improvements in operational efficiency.

SensMax customer counting system designed for gathering retail traffic statistics in network of stores. People counter sensors designed as wireless devices with very easy installation. Statistical data from people counters goes to a LAN or 3G based data collector that forwards data to HQ for centralized reporting.
Retail traffic statistics from stores displayed in 20+ ready to use statistical, analytical, administrative and financial reports. You can easily setup financial data import from POSes using built in data import constructor, as well as automatic data export from customer counting system to any 3rd party reporting software in XML, CSV or MySQL
Retail: Store Operation Improvement
Wireless RAIN RFID solutions provide unparalleled inventory always-on insight helping retailers to increase sales, providing context and captured data for enhanced in-store customer experience.
Accurate inventory data is key to an efficient, optimized retail organization. But many retailers are stuck doing things the old way—manually counting items. When the cycle count is complete, the data is quickly outdated. With the Impinj platform that uses RAIN RFID, an inexpensive battery-free technology that wirelessly connects information about an item's identity, location and authenticity to enterprise retail systems. Accurate inventory information unveils a wealth of information that retailers need to confidently sell down to the last item in stock, know what products are popular, and understand how customers move and shop in their stores.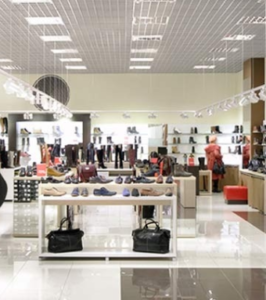 Loss Prevention –Think differently about protecting inventory and assets. Uniquely identify each item you sell–enabling authentication, purchase history, and smart security applications.
Enhanced Shopper Experience – Create seamless interactions between your products and in-store digital experiences. Create interactive in-store digital experiences that are aware of the products shoppers are handling.
Omnichannel Operations – Gain best-in-class online operations and peak store efficiency with accurate, real-time inventory data that is integrated with the enterprise applications that run your operations.
Business Analytics – Drive intelligent business decisions about merchandising, shopper behavior, and more with accurate data about the location, movement, history, and identity of products.
Retail: Target Proximity Marketing
We make online marketing capabilities and techniques available to traditional brick & mortar offline retailers through our BLU (Bluetooth Low Energy) Beacon-based integrated solution.
Engage in real time with your customers, convert prospects, send coupons for your special offers, advertise for your partners, gather powerful analytics about visitors' in-store behavior.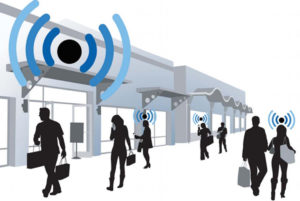 Increase store traffic and offer attractive interaction
Attract more shoppers in your store by delivering welcome messages or tempting coupons at the entrance of the shop or on the hallways of the mall and by promoting the best offers of the day to those passing-by near your store.
Send them more information about a product they show interest in when they are in front of it, help them in making a decision and make their life easier.
Advertise for you and your partners
Use socio-demographics and other accurate data gathered on the CMS, in order to deliver customized commercial messages. By knowing the profile, gender, age and interests of your shoppers, you can provide them smart effective promotions and relevant contextual information. Leverage your BLE Beacons infrastructure to generate additional value and revenue by allowing brands and partners to advertise for their products or services.
Adopt an omnichannel strategy
Unify your online and offline distribution channels into a unique clients database, in order to deliver a memorable customer experience. Combine your CRM data with our CMS communication capabilities, create smart campaigns, organize games and contests, implement A/B tests, use gamification techniques to win new customers, create powerful relationships and build consumers fidelity.
Take advantage of real-time analytics
Accurate real-time analytics about your visitors in-store behavior is gathered by our CMS platform. See what shoppers do while they are at your location, how much time they spend in each aisle and which are the items of interest for them. Visualize heatmaps to improve your merchandises exposure. Integrate your CRM with our CMS using RestAPI, to fully control the communication with your clients.